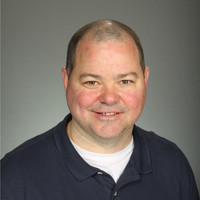 Jeff Bean is a 20 year veteran Police Officer, and currently works at a suburban Chicago Police Department. Officer Bean has spent the majority of his career working with kids, both as a former D.A.R.E. Officer, and current SRO for a school district with over 3,000 students grades K-8.  Jeff has just developed his own curriculum for the schools he works with. He is passionate about school safety, and enjoys helping both kids and parents navigate the digital world.
Officer Bean has been active on social media over the past decade, using his accounts to monitor kids.  Jeff is familiar with the most current and popular apps. He knows what kids are really doing online.  Jeff created his former company Act on Bullying, Inc. in 2012 to help inform parents, educate kids, and train school staff on topics like cyberbullying, sexting, and internet safety.  But now it is time to do more!
Over the past few years Officer Bean has expanded his knowledge and expertise to include school safety and security.  Keeping schools safe is the one of the biggest challenges our society faces today. Jeff takes pride in helping train staff and administration on best practices for school security.  He was a Senior Consultant with RETA Security for years, and currently partners with the national company LifeTouch to speak at conferences across the country, spreading his message of school safety.
Officer Bean created SafeSchools4All because he wants to do more.  Jeff knows how important these topics are, and wants to help as many schools, parents, and children as he can.  No one should be afraid to go to school. Kids should not simply accept being cyberbullied. Parents should be able to send their kids to school without fear.  Our schools need more help! We must all work together to #KEEPKIDSSAFE